All things pumpkin (Minus the Carving!)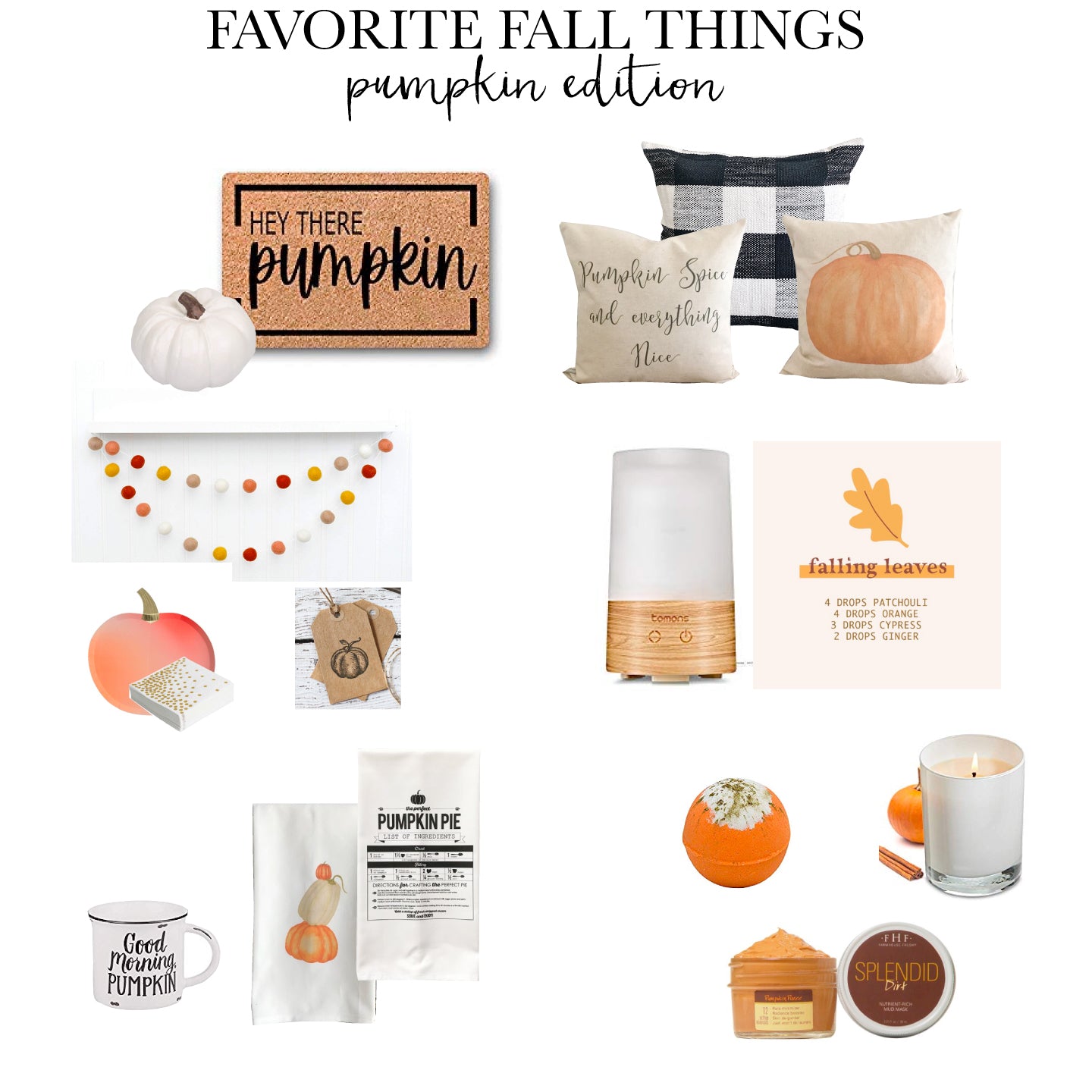 I haven't done a Favorite Things Friday in WAY too long! With October underway, it is officially pumpkin season. I finally scored myself some adorable little white ones for the porch! I thought it would be fun to do a round up of my favorite things PUMPKIN! Let me know if you have a favorite I need to know about!
DECORATE
I love simple/ neutral decor that I can easily update seasonally! I'm pretty minimal with my "trinkets, but I can't resist little white pumpkins this time of year! I also love changing out my doormat- it's an easy way to spruce up your porch and inexpensive too!
Next, you KNEW I was going to say pillows! (I'm sorry it really is just SO easy to change these out!) All the covers have zippers and can easily be folded and stored- yay less clutter again! You can see our fall collection HERE.
CELEBRATE
For those that have been around for awhile, you know I love a good party, especially with kids who jump at the opportunity to celebrate every holiday/occasion we will let them. My friend Allison has created a super fun Halloween Celebration guide with everything planned for kiddo fun! Check it out here!
BE WELL
Anyone else have oily friends? I this time of year they are my BEST friends as they give me all the goodness and advice to keep my family healthy and rested. I love changing out my diffuser seasonally and asked my ladies for their fav blends! Follow both @thepressedpine & @theparentessentials for recipes, inspiraiton and prcatical ways to use essential in your everyday lives!
INDULGE
Did someone say pumpkin spice latte? If so, bring me one too! Coffee just tastes better in a cute mug (FACT!)! These tea towels are also a super fun way to bring the holidays into your kitchen or powder room! (They also make GREAT hostess gifts!).
RELAX
My favorite category- Relaxation & SELF-CARE. I know the beginning of the school year can be NUTS, so don't forget to take some time for YOU! Here are a few of my pumpkin favorites to get you started!
If you have a favorite PUMPKIN thing please let me know and comment below!
XOXO,
Kendra
Leave a comment
Comments will be approved before showing up.