Color Crush: Bring on the Blues!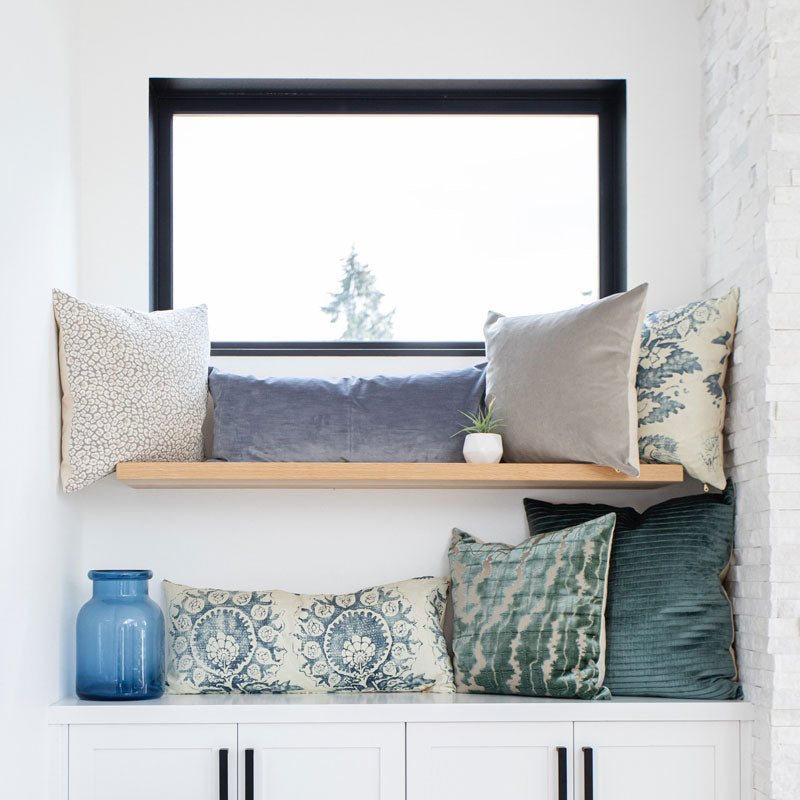 It's all about the blues! We are bringing the beach getaway to our sofa by creating an ocean of swoon-worthy blue pillows! With blues in all different hues- turquoise, teal, and pastel- there is a little something for everyone. Once you see the stars of this color crush, you will want to dive on in! ( Or book that much-needed vacation 😉 )
Sloane's tonal stripes adorn this gorgeous teal pillow cover. Combined with a velvety texture that is soft to the touch, she adds beauty and serenity to any bed or sofa. 
 Pillows pictured: Sloane,  Fiona, and Drew
Bring on the blossoming florals! Juniper's classic botanical print, in a faded indigo, gives a soft and unique lived-in look to the front of a polished pillow. 
Pillows pictured: Juniper, Montana, and Willa
Hayden is here to add a striking dash of color to your couch! In a moody grayish blue, perfect for those rainy spring days, she will be calling your name to come snuggle in her soft, yet sophisticated velvet texture. 
Have some fun playing with pattern! Sylvia's beautiful teal velvet pairs with solid ivory, creating a gorgeous oceanic movement on the front of a soft pillow cover.
Pillows pictured: Sylvia and Willa
Sloane is back! Same girl, just a different hue of blue. Her subtle soft stripes give rich texture to a gorgeous misty blue velvet pillow cover. 


Luna will have you gazing at her eye-catching geometric half- moon pattern! Muted indigo blue pairs with classic ivory to create a go-with-anything look. 
Have you caught a case of this good kind of blues? Show us how you style our color crush by following and tagging us on Instagram @linenandivory!
XOXO,
Leave a comment
Comments will be approved before showing up.