For the Love of Leather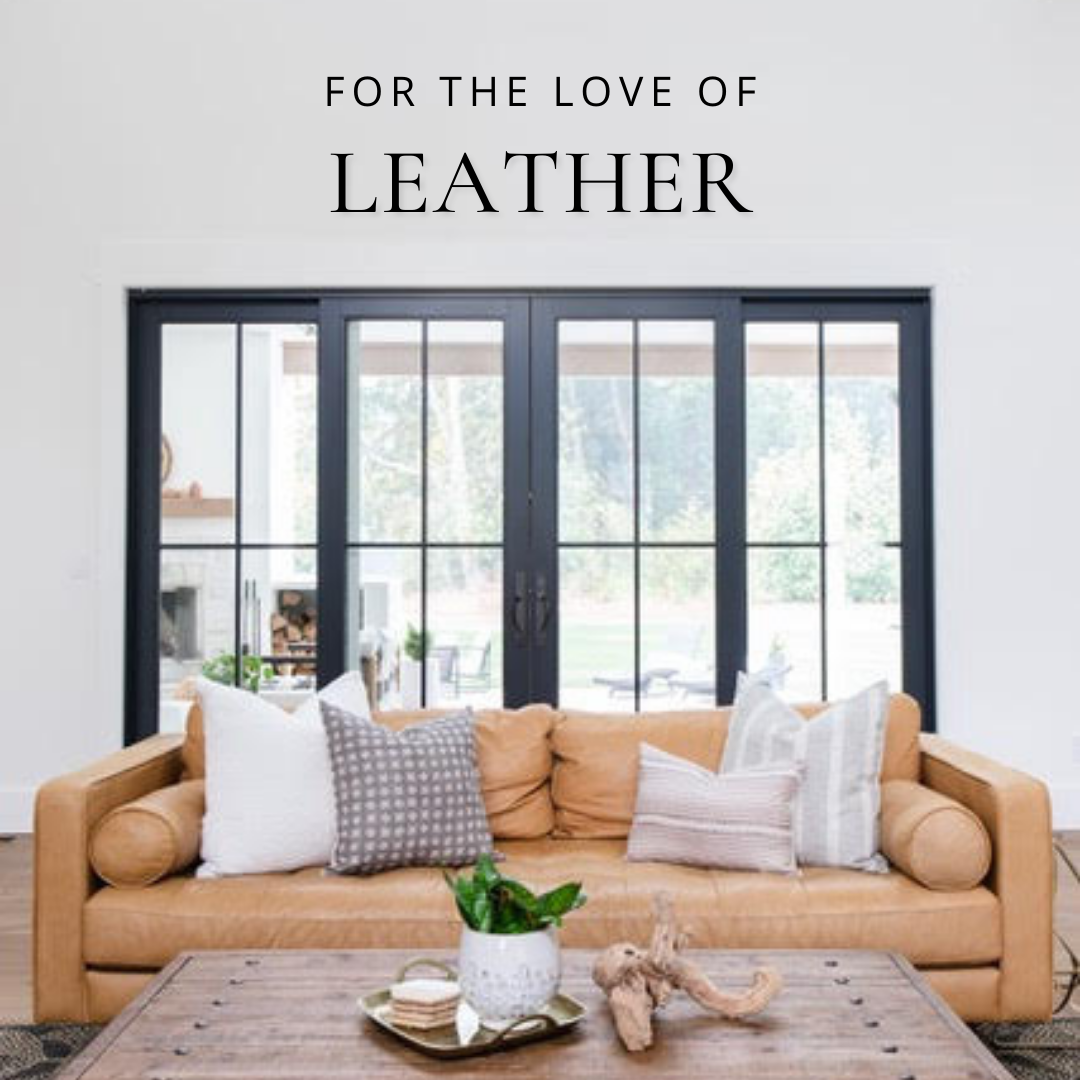 When it comes to styling with leather, it's all about making a statement. Whether it is an all-over-leather cozy caramel sofa, or a strong splash with a bold brown pillow, any leather decor piece says "I'm here!" But if you have too many people ( yes, my pillows are like my family ) at the decor party trying to be the star, it can become loud and overwhelming. To avoid that decor disaster, here are some things to keep in mind!
Styling a Leather Sofa
Here are our top tips for creating a look your will love with your leather sofa!
Never mix leather!  Leather should be a statement piece that adds to the  design, not competes with it. 

 Don't be afraid to mix sizes,  patterns and textures- Life is too short for boring pillows!
 Balance cool tones (blues, blacks, green) with warm tones (browns, warm grays, etc)
Styling a Non-Leather Sofa with Leather Pillows
Pillows are a great way to show some love for leather without going all-out with leather furniture. Our Harlow and Easton 100% vegan faux leather pillows play well with others ( again, talking like they are my children! ) and make a subtle, yet strong statement. Here are some pairings to spark some inspiration!
I hope you feel fearless now when it comes to styling with leather! Whether you go for the sofa, or stick with the lumbar accent pillow, get ready to play up the power of this statement material!
XOXO,
Leave a comment
Comments will be approved before showing up.