Getting Cozy 3 Ways: How To Style Your Sofa for the Fall & Winter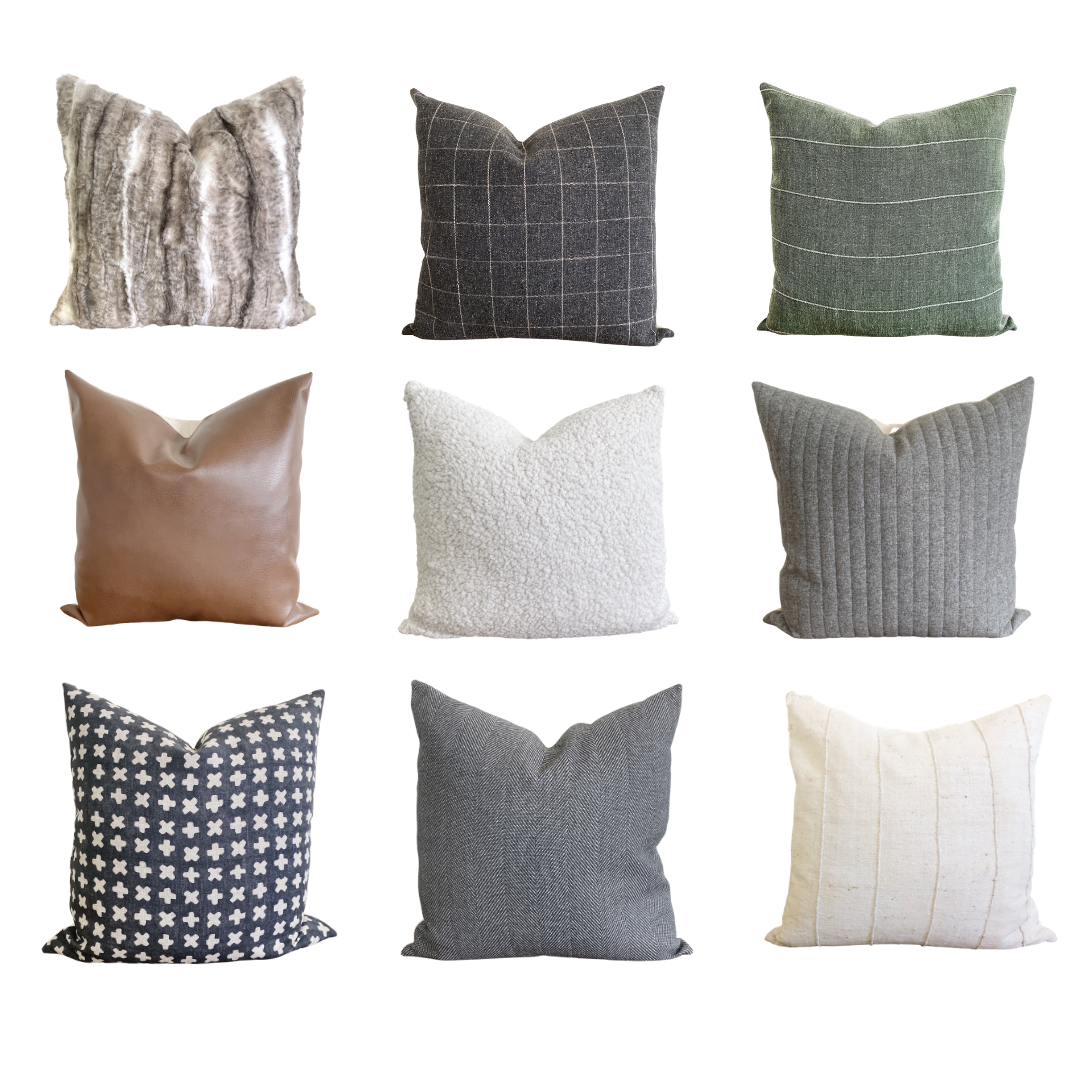 You may be in the mood to transition to all the fall shades, winter hues, and even Christmas colors. But, wait! There is no need to ditch your neutrals- those can easily be incorporated by adding in a few cozier and darker tones. Every line we design with the last in mind- we want you to be able to mix and match for every season! 
So where do you start? See how we style the same sofa 3 different ways.
1| A LITTLE BIT OF EVERYTHING
No need to choose favorites when you can have it all! From Avery's luscious sherpa fur, to Lainey's stand-out Swiss crosses, this option proves it's all better together. 
2 | GOING GREEN
If you can't live without a pop of color, this option is for you. The sophisticated deep green tone of Truett, offers just the right amount of subtle festivity to your sofa. 
3 | SHADES OF GRAY
Mix it up with different shades and textures of gray! This option features Xavier's cozy felt combined with charcoal gray from our must-have, Maxwell. And if you are falling in love with faux fur like I am, Graham goes great with gray!
TIME FOR SOME TIPS
Add in accents of darker colors/ patterns to cozy it up. Our charcoal gray and plaid,

Brenner

, does both!

Think outside the box!- We don't have to have everything balanced and symmetrical anymore. I am so inspired by being bold and not having everything be so "catchy".

Sizes are important- I recommend 22" on either side, layered with a 20" & finished off with a 12"x18" or 14"x20" lumbar.

HAVE FUN! I know it can be overwhelming, so if you decide a little extra help is needed-

sign up for a design appointment

!
I hope enjoy this special time of year! Make sure you are following us on Instagram @linenandivory & tag us when you show off your sofas!
Leave a comment
Comments will be approved before showing up.