Girl's Modern Boho Bedroom Inspiration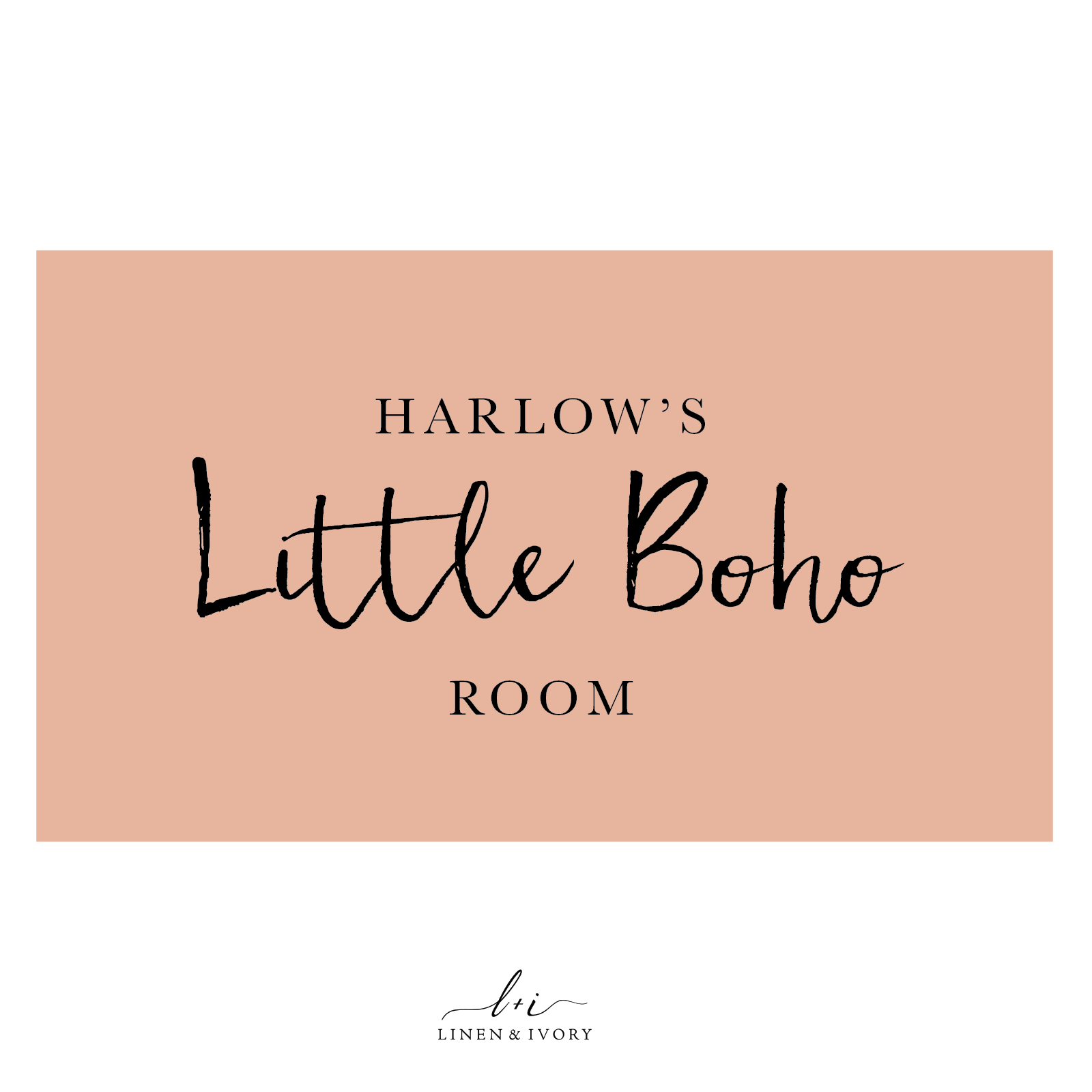 Harlow is my littlest, my number three. She is funny and spunky, and the spiciest child I have ever seen. Full of attitude from day one. We have never had to wonder what Lolo is thinking!
I wanted her room (like all of their rooms) to really reflect her personality. While Brooklyn's space will be sweet and dainty and princess-like, Harlow's will be a little more modern and fun. We're going for black, white, and coral pink. There will be unicorns and macrame and all that good boho stuff.
Harlow's Little Boho Room
Macrame Pendant from PB Teen | Unicorn Head from Target | Rosalie Dresser from PB Kids | Collonade Bed from Magnolia Home | Crystal Clear Nightstand from Land of Nod | Abstract Bench from Land of Nod | 
A few details worth mentioning: 
1. I had to find a place to put shiplap somewhere in my house! First place is Harlow's room. We just installed a wall of shiplap in her room, which I think will be the perfect little accent wall! 
2. Just like Brooklyn's room, she'll have a little cozy corner of her room to sit and play. We're accenting this area with this fun black and white floral wallpaper by MK Interiors! 
3. We're going to get a cute handmade sign made for her with the quote, "You belong the wildflowers." Cutest. 
4. I want to incorporate some fun black and white and patterns here and there (trying to not go overboard with my pattern-mixing!) I'm obsessed about this Pottery Barn sheet set I just got! 
Follow my Little Boho Board on Pinterest!  
Pillows for my Little Boho
Anybody else have a spicy two-year old teenager on their hands? 
Leave a comment
Comments will be approved before showing up.