How to Style Your King and Queen Bed!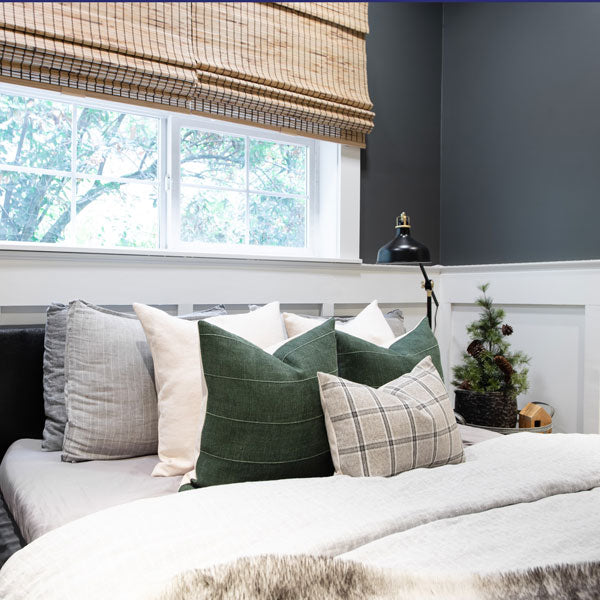 If you have been dreaming of diving into the perfectly styled bed, but not sure how to put all the pieces together, you've come to the right place. Of course, you won't be surprised that I believe what turns a bed into a beauty are pillows! But there is so much consider: color, pattern, texture, shape, and size. Without some direction, styling your bed can seem more like solving a puzzle. Since pillows not puzzles are my strong suit, I have simplified the process with these tips for styling your King or Queen bed!

King Beds
For King-size beds, I recommend following this 3-2-1 size guideline:
(3) 26" pillows
(2) 24" pillows
(1) 14" x 30" pillow
Pillows pictured: Jane, Truett, and Pierce


Queen Beds
For Queen-size beds, I suggest these sizes:
(2) 26" pillows
(2) 24" pillows
(1) 16" x 24" pillow


Pillows pictured: Felicity, Truett and Presley 


My Top 5 Tips for Completing the Look:
Use neutral bedding
Use a quilt or blanket at the end to add texture & color
Change duvet and pillows seasonally to keep it interesting
Bed pillows go behind decorative pillows
Mix texture, patterns & colors to create a unique room that is all YOU! That is what is most important!

XOXO, 
Leave a comment
Comments will be approved before showing up.