Meet Kendra, the Queen of Throw Pillows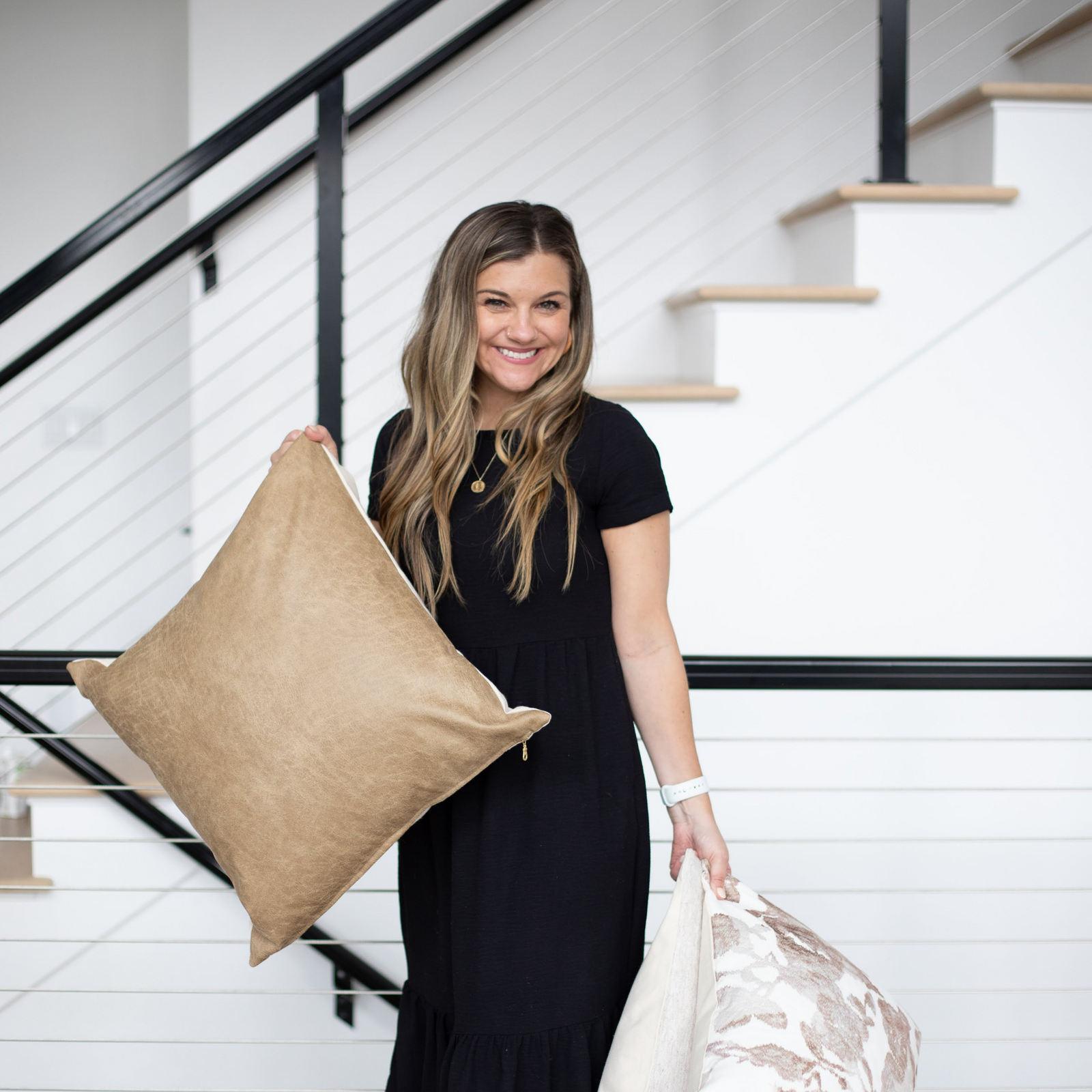 If you like wine, Jesus, or making things pretty, you're going to love our girl Kendra!
Kendra is the creator of Linen & Ivory. At Linen & Ivory, we create beautiful and unique hand-sewn throw pillows to complete the design of your space. With more than 12 talented and hardworking women on the team, we've grown from a small Etsy shop into the thriving interior design shop we are today.
It all began 9 years ago, just after Kendra had her 2nd baby. She was constantly making décor for her home as a creative outlet and decided to take a chance and open her own Etsy shop. Shoppers immediately fell in love with her pillows and, boom, her business was born! Kendra has always had an eye for current trends and graduated with a degree in Interior Design during the 2008 recession. Her design crushes are Studio McGee and Life Styled Co. and she loves getting inspired by their designs to create her own unique looks.
Her love for design was put on hold for a while as she got married and started having babies (if you're looking for a great love story, check out this blog post about how Kendra met her husband, so cute!). Kendra loves being a wife and mother and now jokes that her business is her "4th baby". She has even named pillows after her kids, Brooklyn, Harlow, and Maddex.
Kendra is so fun to work with and she loves working closely with our clients to create the perfect finishing touches for their spaces. You can even connect with Kendra for a Pillow Design Consult to make sure you're getting exactly what you want for your home décor.
Linen & Ivory was built on Kendra's belief that people really are happier when they love the space they live in and we are dedicated to bringing happiness to the world… one cute throw pillow at a time!
XOXO,
The Linen & Ivory Team
Leave a comment
Comments will be approved before showing up.