Your Backyard Needs Pillows, Too!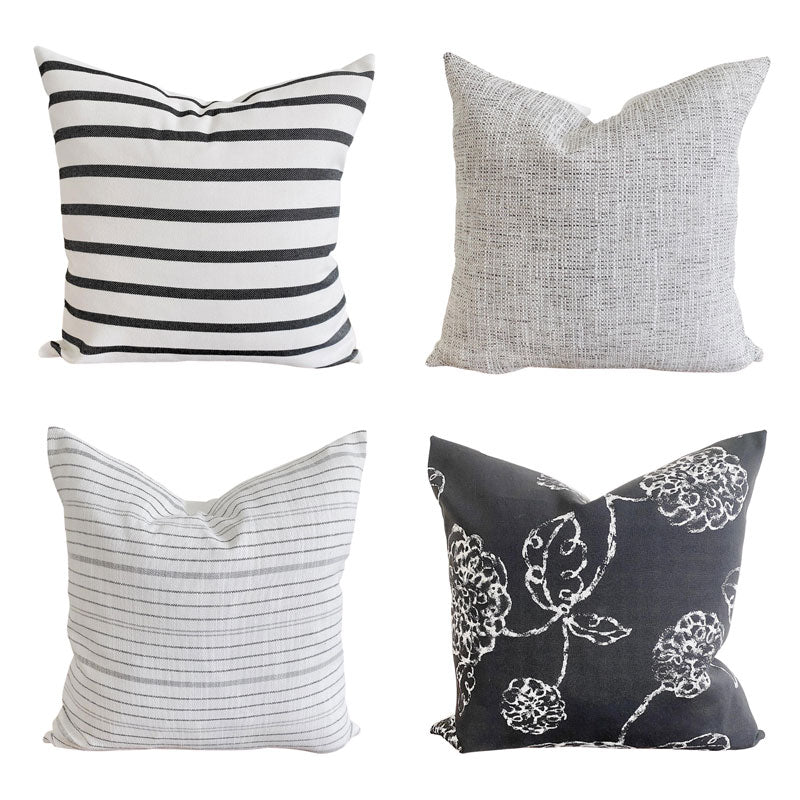 It's August, or better known as the month where we all ask ourselves,  "Where did summer go?" However,  there is still time to be spent soaking up the last rays of the sweet summer days on your deck or patio. My outdoor line of pillows are designed to add the perfect accent or finishing touch to your outdoor space. Here are some my favorite styles to snag before we say a final good-bye to summer:
Bennett
is the ultimate modern, yet minimalist outdoor pillow. It can stand with confidence on it's own or plays nicely with others- he's definitely been a customer favorite this summer!
Kylie
is feminine, but with a little bit of attitude- she's the perfect bold pattern that isn't overbearing.
Asher proves that solids don't = boring. This gray texture is playful and interesting and the perfect learning pillow for any space (indoor or out!) 


Leigh is that ultimate "pop" that you need to break up any monochromatic palette. With fine gray and blue lines- she is the perfect pillow to lighten up a space.


I hope you enjoy your last days of summer! Make sure you are following us on Instagram @linenandivory & tag us when you show off your outdoor pillows!
Leave a comment
Comments will be approved before showing up.