Trend Alert: Warm Hues for Spring!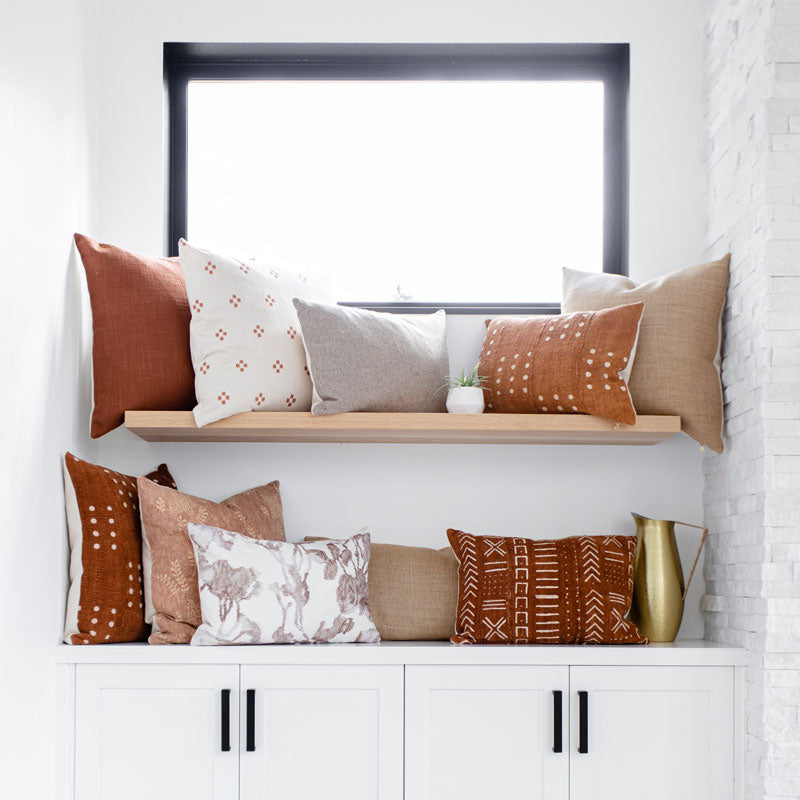 Flowers are blooming, trees are budding, and the weather is warming up! Finally! But it's not just the weather that is warming up. This spring at Linen and Ivory we are bringing the warmth indoors with our new spring line featuring warm hues! Rich and enticing, these stunning shades are sure to lift your spirits out of the dreary dumps of winter, and have you ready to bask in the warm beauty of these hot hues decorating your bed or sofa. Now that you are all excited ( I know I am!) , it's time to show you the stars of this trend from our new line! 
It wouldn't be spring without flowers! This soft, yet warm raised floral print gives a watercolor effect on an eye-catching pillow cover. 
Patterns are pretty, but solids are still a necessity to keep things balanced. That does not mean they have to be boring though. This solid earthy rust pillow still packs a punch with its bold color and gently textured linen. 


My love for faux leather got even stronger when I met Miss Montana! Soft and buttery to the touch, her whiskey brown hue will truly go with anything!


Mud cloth will always be a must-have texture here at Linen and Ivory. Canyon's multi-lined crosses add visual interest to an already richly rust and authentically sourced African mud cloth pillow. 
If small doses of color are more your thing, Dolly is your girl! Tiny squares, in an earthy rust hue, pattern the front of this neutral pillow cover. She will give you a splash of color without having to venture too far out of your neutral comfort zone. 
Scarlett's soft botanicals give a sun-bleached look to a casual rust-hued pillow. This unique variation gives a warm, lived-in look and makes your bed or sofa a place where you or guests will want to stay. 



Jolene, Jolene, I am begging for you to be mine! With thin, preppy stripes in a warm mustard yellow, she will be your new love. 



Fawn is giving us all the fun feels! She shows off her smart, white polka dots covering the front of a warm rust-colored mud cloth pillow cover.

Now that I have warmed you up with these hot hues, it's time to do some spring shopping! Don't forget to follow us @linenandivory and tag us in your pillow pics!
XOXO,
Leave a comment
Comments will be approved before showing up.