7 Modern Farmhouse Kid Rooms that are ADORABLE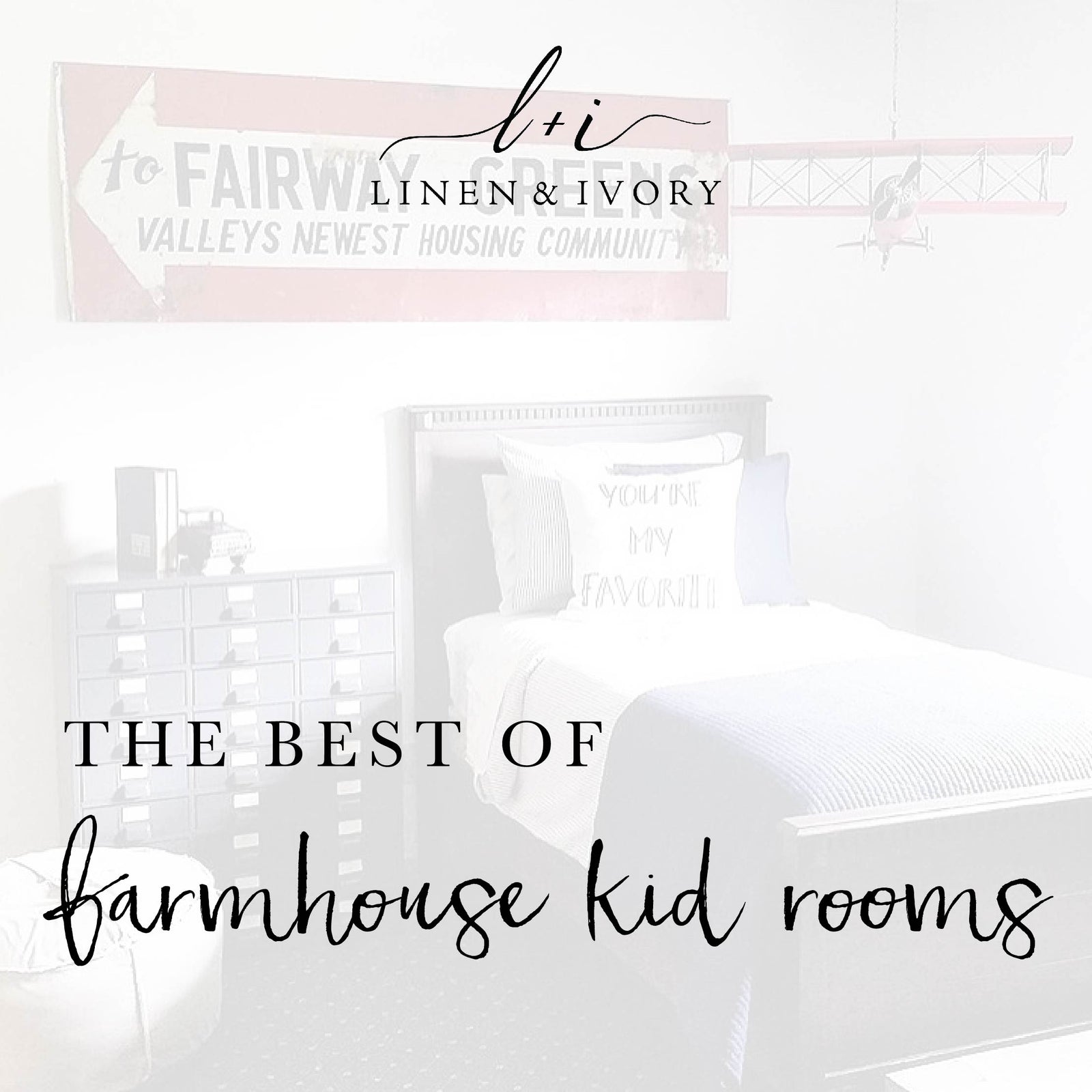 One of my very favorite things is seeing how all of you style my pillows in your homes. Something about it makes me so happy every time! I get so used to seeing all the pillows stacked up in my studio, so when I see them all styled in your homes, it just makes my day!
I get especially excited every time I see a picture of your kid rooms. Kid rooms just aren't easy! You're trying to balance your own style and your kids' obsession with Ninja Turtles and Frozen. You're trying to create a space that doesn't look like a garbage can all the time. You're trying to make it a place that they love to be in. Not. Easy.
So today I'm rounding up some of my faves, and hopefully giving you a little inspiration for your own kid rooms! Here's my secret: incorporate the things they love in stylish ways. My superhero pillows are perfect for that. We let my son, Maddex pick out whatever superhero he wanted (Captain America of course!) and he was thrilled. Go for neutrals for your big pieces, and add in little pops of personality and color here and there.
And at the end of the day, just embrace the imperfection. Your kid rooms don't need to be instagrammable. They can have Anna & Elsa sheets. They can have stuffed animals literally everywhere. Take inspiration here and there, but let yourself off the hook a little for this one. These little monsters are messy and they like weird things. Whatever!
(if all else fails, throw a little tee-pee in there and call it good. I'm obsessed with those things.)
What is your favorite part of decorating your kids rooms? I love hearing and getting inspiration from all of you!
1 Response
Leave a comment
Comments will be approved before showing up.