We want to hear from YOU! (I say thank you with Discount Codes!)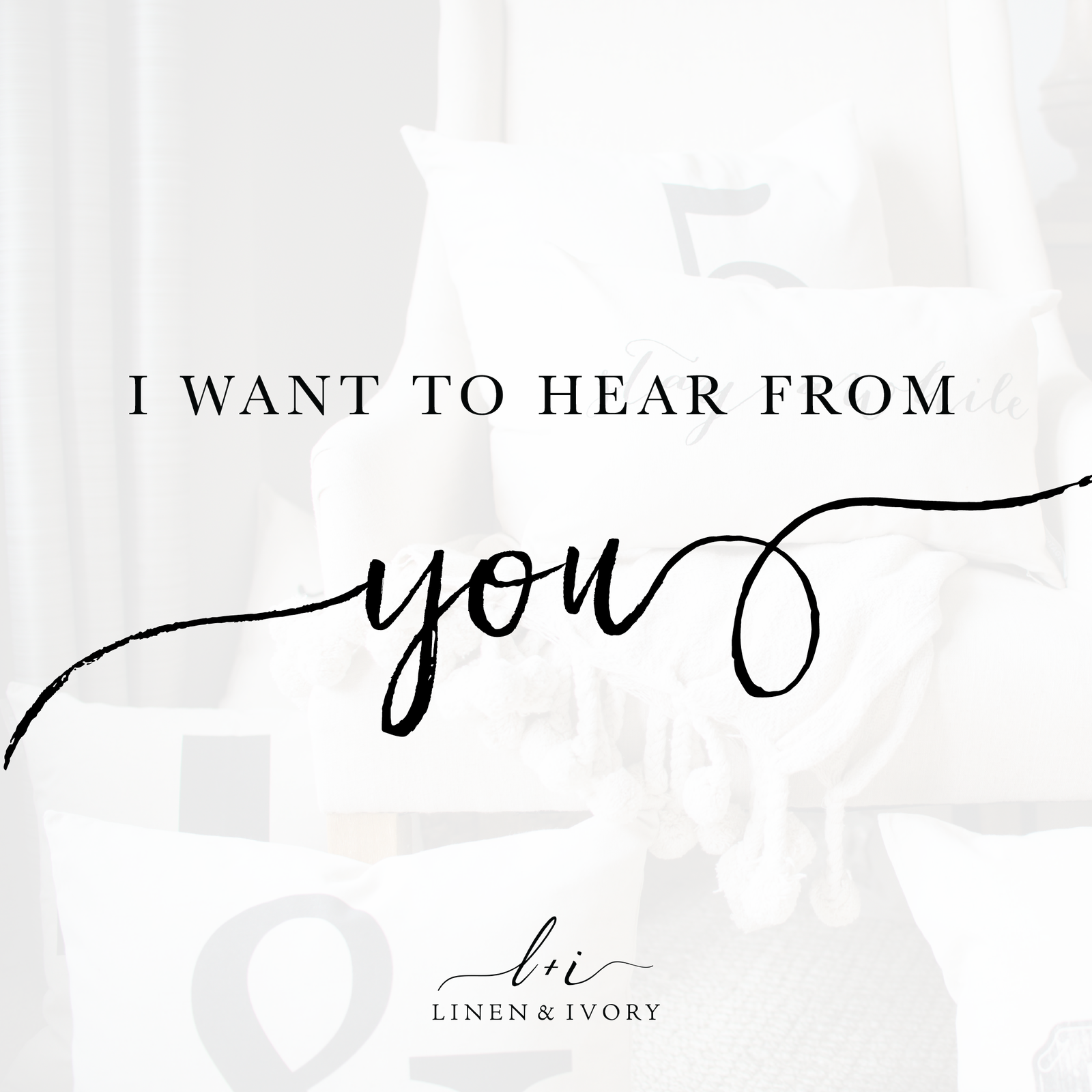 Hey friends! This week we're switching it up a little bit and turning the spotlight over to YOU! 
I have so much fun with this blog. It has taken on a variety of forms, from home renovation to mama things to pillow stuffing videos. Every week I ask myself, what do my readers want to hear from me? And sometimes, I just don't know! So this week, I'm asking you.
What do you want to see? 

It's so easy to get all wrapped up in the hustle of it all. It's easy to hide behind pretty pillow pictures and crank out content that I think you *might* want to read. But at the end of the day, I'm still just a normal work at home mom, trying to provide for my family, have a little fun, and connect with other amazing people! 

So my question is, what kinds of things do you want to read? Do you want a peek behind the scenes into my day-to-day mom life? Do you want to read posts about running a small business, parenting tips (and #struggles), or would you be happy with simply home design and pillow posts? What are you looking for when you read? 
I created this survey so I can hear what you have to say! Fill it out and and I'll say thank you with a $10 off discount code! 
(it will literally take one minute - only a few questions!) 
4 Responses
Leave a comment
Comments will be approved before showing up.