Home Decor FAVES from the Nordstrom Anniversary Sale!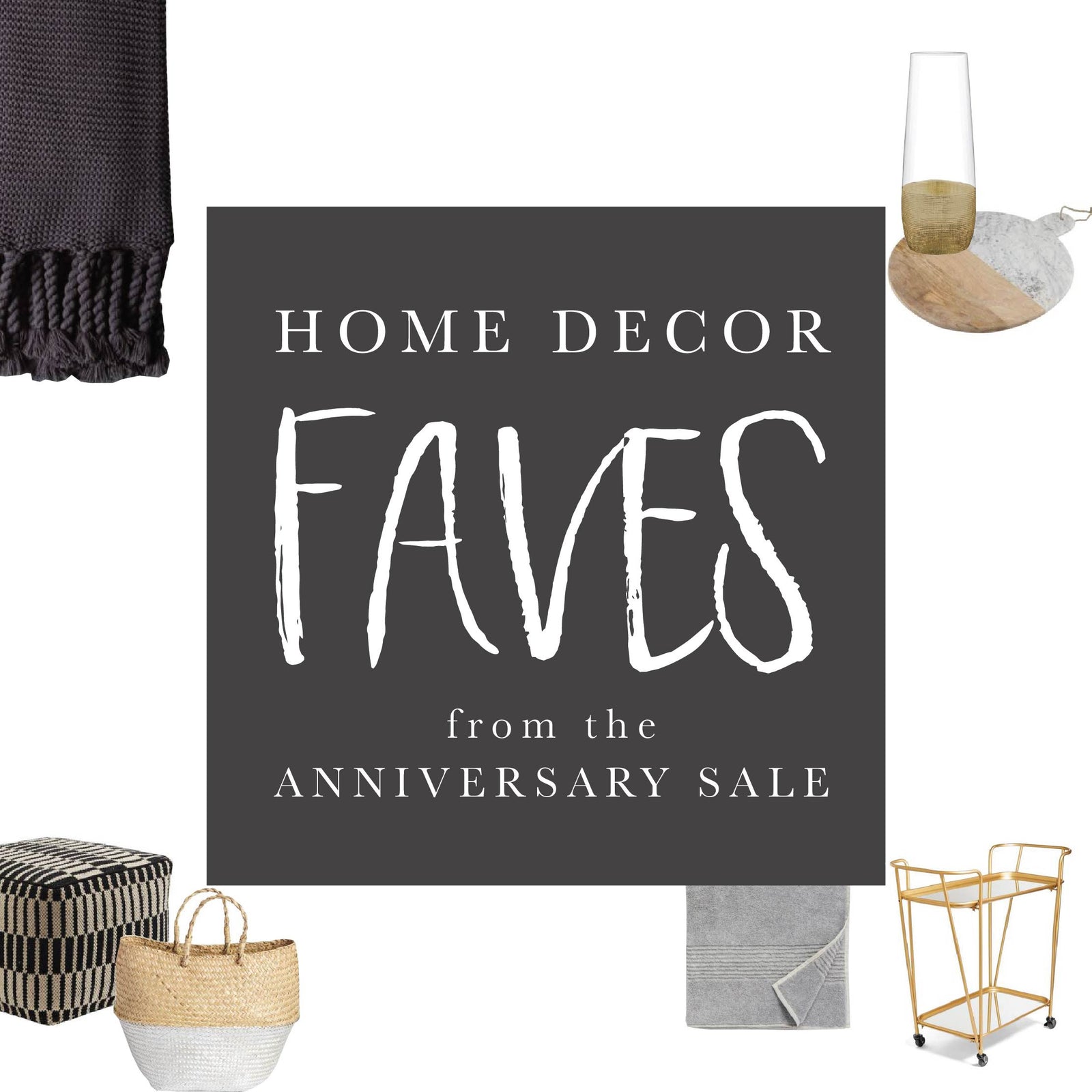 It's the most wonderful time of the year! The Nordstrom Anniversary Sale is back! I wish I was lying when I said that this sale is one of the first things to make it on my calendar every year. I don't mess around with this stuff. 
Last year my bestie and I took things to a whole new level and scheduled a private appointment with one of their stylists, and MY LANTA I will never do it any other way! We make a whole day out of it. We brunch, we do a little pre-shopping, we hop into our appointment where tons of styled outfits are waiting for us to try on, we take a billion selfies (obviously), and then shop some more. Hubbies meet us for dinner, we shop more, and eventually we roll ourselves back home, lots of yellow bags in hand. 
I'm not joking when I say it's basically a holiday around here! 
I noticed something new this year, in the middle of all the crazy. I always spend all my time on the clothes and hardly even look at the home decor! (Who even am I.) 
So this year I'm putting the home decor section where it should be, right back in the limelight. I threw together a round-up of my favorite items and it was so hard to narrow it down to just a few! There is so much good stuff. 
Trends I'm Loving: 
Black, Metallic, and Natural finishes. Put these three things together and you're soaring. You have texture, shine, contrast, it's just a win all around. 
Cozy Throw Blankets. Duh. 
Geometric Patterns & Stripes. I struggle with adding in color. It just doesn't happen much. So adding in some variation with patterns is the perfect way to go! 
Something you absolutely cannot miss: 
Those grey towels (#12). I can't even begin to explain how soft they are. Just buy them. Trust me on this one. 
Shop These Items:
1. Marble & Acacia Wood Serving Board ( $56) 
2. Gold Linen Stemless Champagne Flutes ($25) 
3. Metal Mirrored Rolling Bar Cart ($149) 
4. Trestles Oversized Throw Blanket ($133) 
5. Jaipur Urban Loft Pouf ($132) 
6. Two-Tone Metallic Straw Basket ($24) 
7. Grey Herringbone Rug (from $17) 
8. Woven Wall Hanging ($35) 
9. Copper Wine Rack ($32) 
10. Striped Turkish Pesternal Towel ($21)
11. Rifle Paper Co. Recipe Tin ($21) 
12. Organic Hydrocotton Heathered Bath Towel ($20) 
Early Access ends on July 20th! Get in there quick! 
Have any of you been to the Anniversary Sale yet this year? What have you bought?! I want to hear in the comments below! 
1 Response
Leave a comment
Comments will be approved before showing up.