Boy's Bedroom Decor: Modern Farmhouse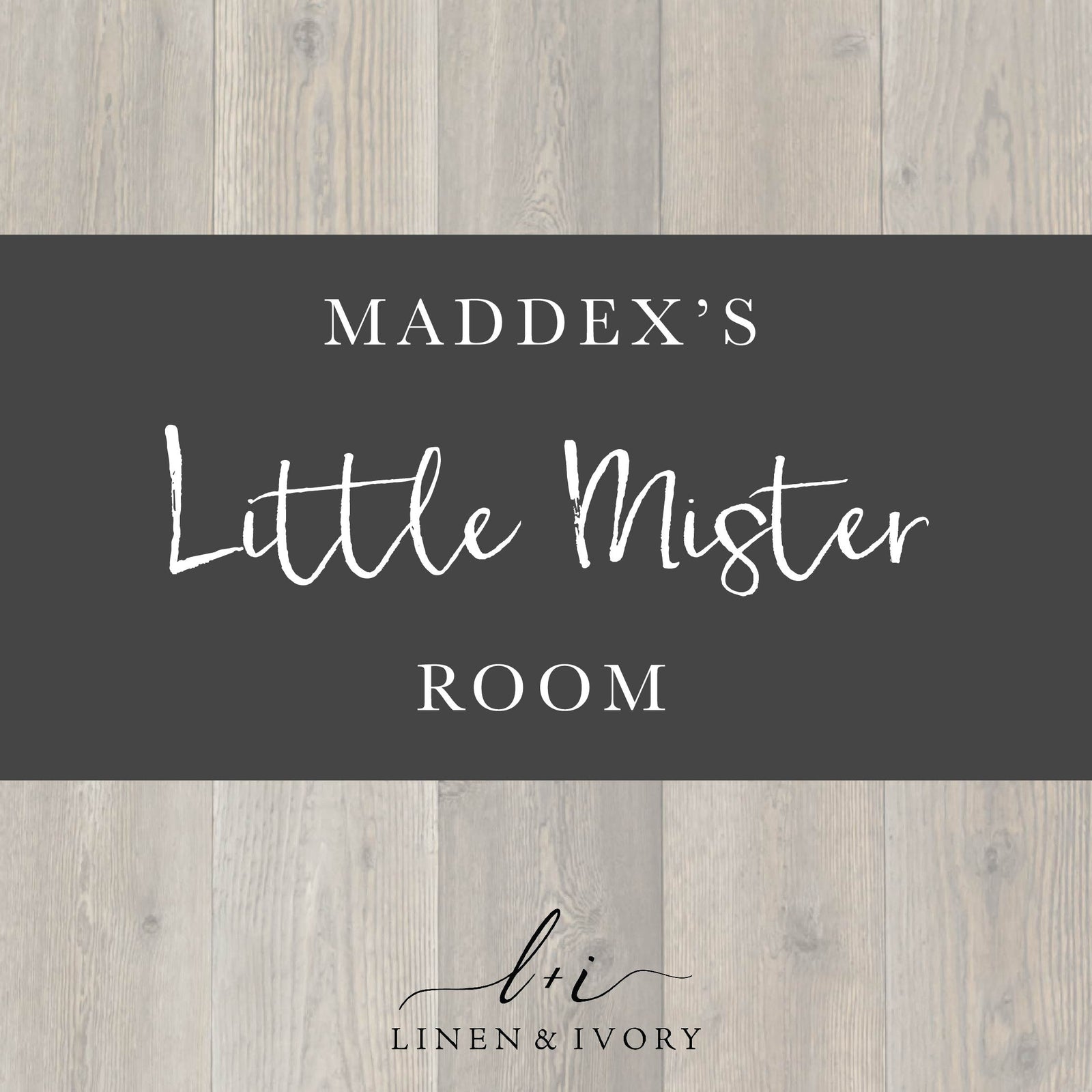 Time for my last KID ROOM post! This one's for my little man. Maddex is five years old, and he's such a sweet guy. If I could keep him this little forever, I would in an instant! (I went on and on about my sweet guy in this post) He's my snuggly and goofy mama's boy, and I am SO excited to create an amazing bedroom just for him! 
Here's the problem: he asked for a Superhero room. And as much as I want to give him the room of his dreams, I just can't go full blown Marvel in this house. It's too pretty! So we're compromising and I'm throwing a little bit of his superhero love in with an industrial vintage look, and I think it will all come together perfectly! 
We're going pretty simple with this room. Charcoal, white, grey, and wood tones. All kinds of neutral. I'm calling it Industrial Vintage (with a splash of Superhero!)
Maddex's Industrial Vintage Room
1. Harper Linen Drum from PB Kids | 2. Super Hero Sign from Queen B Home | 3. Reclaimed Wood from Stikwood | 4. Striped Teepee from Hobby Lobby | 5. Pillows from Linen & Ivory | 6. Check Mate Blanket from Beddy's | 7. Gray Modern Bedding from Beddy's | 8. Owen Bed from PB Kids | 9. Cube Bookcase from Target | 10. Rag Rug from Urban Outfitters 
Things worth mentioning: 
I'm collaborating with Stikwood to create a reclaimed wood wall in his room! We've already installed it (it was the easiest thing EVER), and it adds such a beautiful vintage touch to the room. I want to put it all over my house (stay tuned for a future post!!)
How cute is this Superhero sign from Queen B Home?! It's an absolute lifesaver for incorporating those Superhero elements in the room without going tacky. 
We installed these gorgeous white beams in his ceiling and I am absolutely obsessed. That simple touch added so much to the room, and really adds some dimension to his small-ish room! (kind of like this picture) 
Maddex has the biggest closet out of all the kids (and the least amount of clothes, of course.) So we didn't need to get him a dresser or anything for clothing storage. So we filled up a corner of the room with a fun tent (similar to this one) that he can use for his quiet times or reading, and he already spends so much time in there. It's perfect for him all his "guys"! 
Check out my Pinterest board for more Little Boy Room Inspiration! 
Have you seen my Vintage Superhero pillows? They're perfect for your little Superhero, AND your own stylish piece of mind. 
Here's a sneak peek! Click this link to check out the rest!
1 Response
Leave a comment
Comments will be approved before showing up.