Meet the Linen & Ivory Artists- Girl Bosses Unite!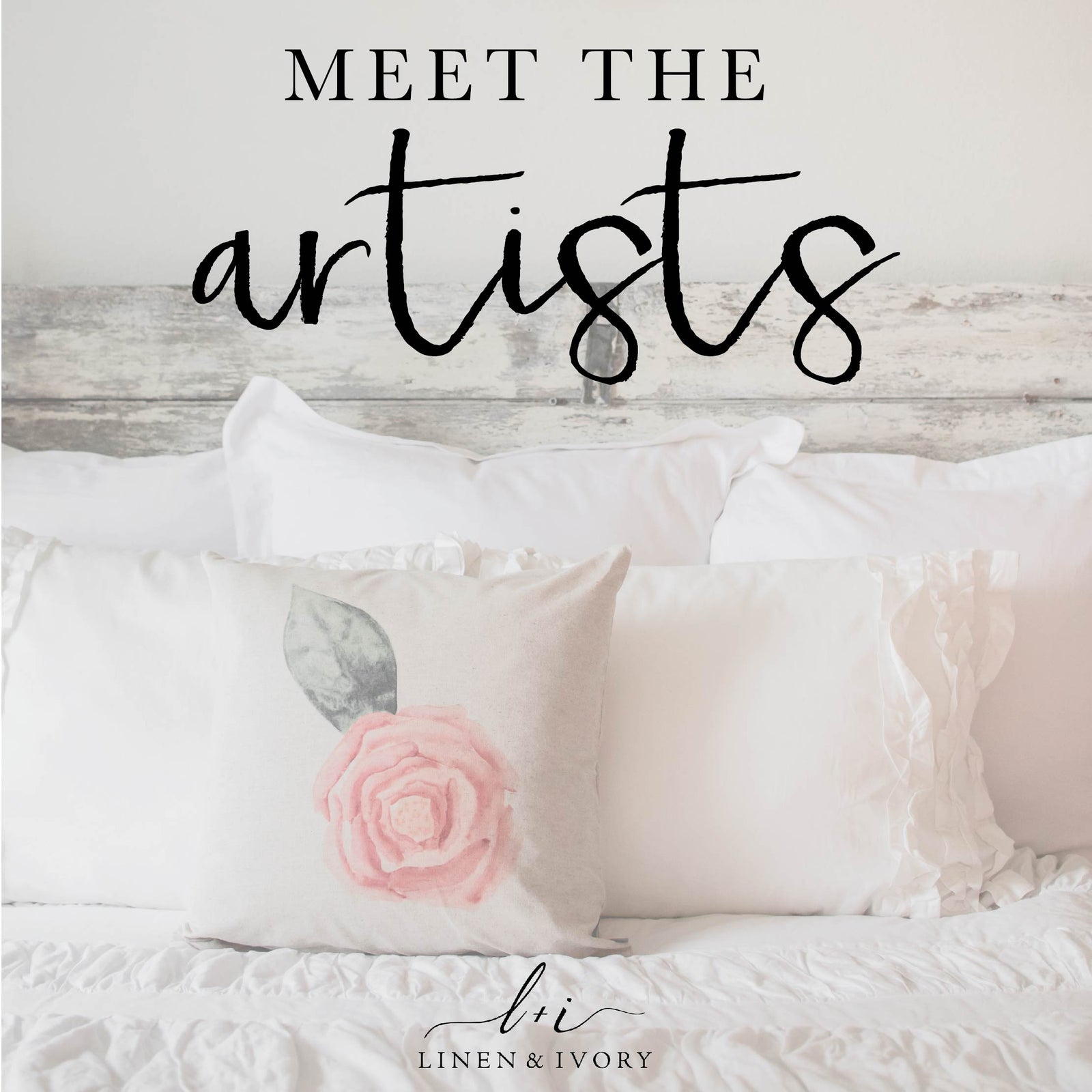 You know how sometimes people are a little embarrassed to admit that they need help? I've never understood it. I've needed help with this business since the very beginning, and Linen & Ivory wouldn't be what it is today without the amazing group of ladies that make it happen!
These beautiful pillows are only made possible by the incredible crew of artists and designers that I have compiled over the years. Some are friends-turned-contributors, and some are contributors-turned-friends, but I love them all! It's been such a fun process of discovering talent and some incredible gifts (it took me TEN years to learn that one of them could paint!!). I'm so thankful for every one of the artists that make Linen & Ivory happen!
Meet my friends! 
I always say that Jess is the [much] more trendy version of myself. She takes my vision and inspiration and makes it a million times better! She has this amazing talent for keeping just ahead of the trends, so she always keeps me on my toes! Bottom line, her sense of style and talent for design is beyond words incredible. 
I've known Kinsey for over ten years!! Fun fact: she has been our family's photographer since day one. She even took our engagement photos! It's been so fun to grow with her. You can imagine my SHOCK when she let me in on her secret: she is an incredible watercolor artist too! Everything she touches turns to gold. I'm absolutely obsessed with all of her art! 
Heather - Calligraphy
@heatburns
Heather has been so fun to have around! Her calligraphy is absolutely beautiful - she makes it look so effortless (which, I'm positive it's not!) When I started working with Heather it was so special - most of her work is typically used for invitations and paper products, so having her calligraphy featured on these pillows was so much fun! 
Guest Submission - Red Truck Pillow 
This one was submitted in a contest I held on my Instagram! I asked for art submissions of a red truck picture, and awarded my favorite with a feature on my site and a gift card! 
I'm all about dishing out the credit to the amazing people that deserve it. This has never been a one-woman show and I never want it to look that way! This business is made better because of the group of women that form it. Thank you ladies for all your beautiful work! 
1 Response
Leave a comment
Comments will be approved before showing up.