The Best Of Farmhouse Fall Decor Inspiration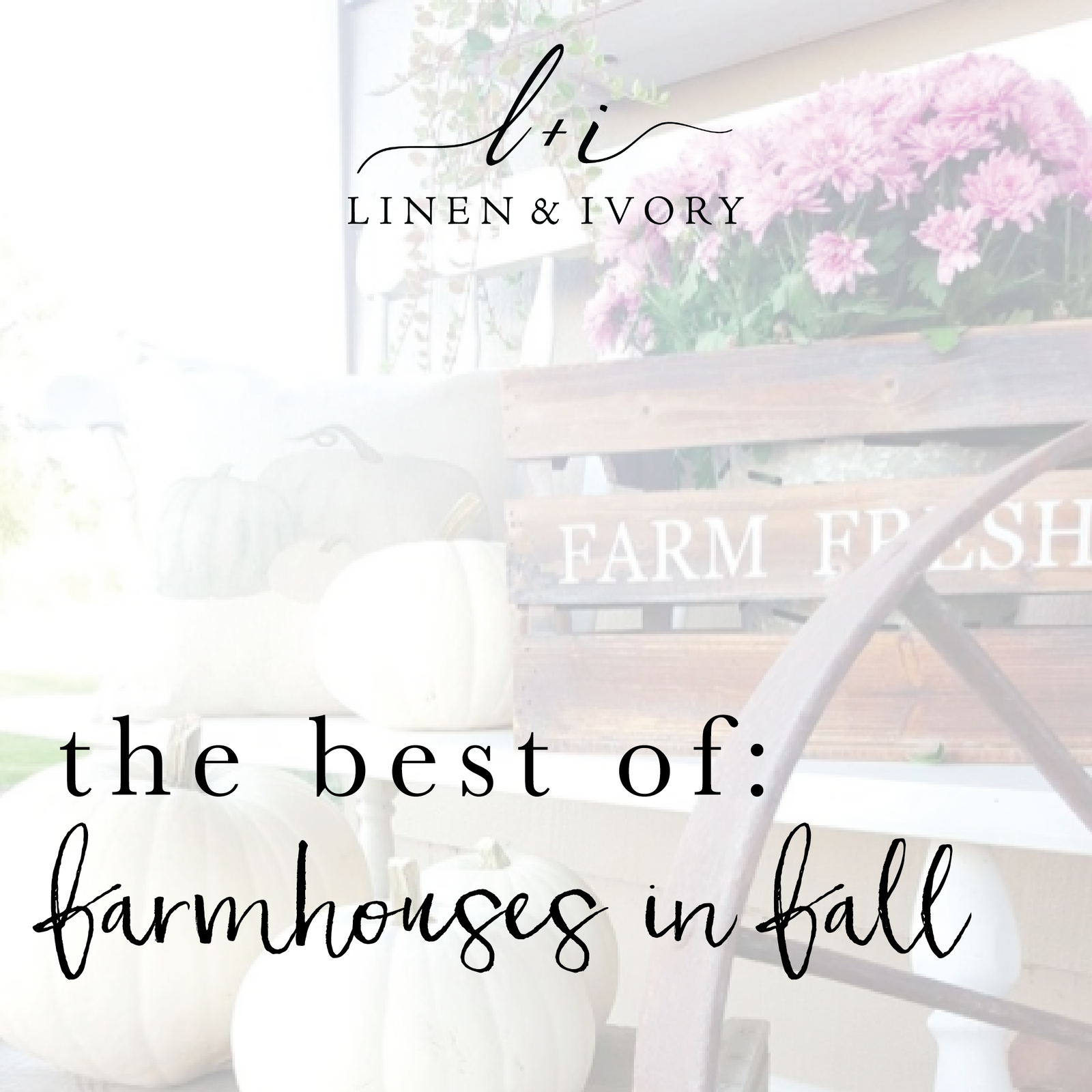 It's the very BEST time of the year! The leaves are turning, the weather is cooling down, the cozy blankets are in constant use, and Trader Joe's has returned with pumpkin madness yet again (What's your favorite TJ's pumpkin thing? Those Pumpkin Cranberry Crisps are literally crack.). I love October.
This week I'm bringing you another round of "The Best Of" because it's just so fun to see what you all do in your homes as the seasons change. You're all so creative, and I love seeing my pillows used to uniquely all over the world! So sit back and enjoy your little home tour. These are all from mommas and bloggers and designers that I just love. I'm so thankful to know (some of them) and follow all of them! If you don't already follow along with their accounts, consider this a great time!
 Styled by Tiffany from @everythingsolovely
 Styled by Shanna from @simplyshannahome
 Styled by @thedowntownaly
 Styled by Carrie from @acarriedaffairdesigns
 Styled by Jessica from @jadefarmhouse
Styled by Lindsey @ourcoloradohome
Styled by Carla @ourhouseofthree
Styled by Kayse from @kaysemaass
Styled by Currently Chic from @currentlychic
Styled by Meeghan from @caligirlinasouthernworld
Styled by Sonja @jshomedesign
Linen & Ivory Fall Best Sellers
Thanks again to all of you for posting and sharing my pillows and your beautiful homes! Enjoy your fall season, and stay cozy!
xo, Kendra
3 Responses
Leave a comment
Comments will be approved before showing up.