The Truth about Pillow Sizing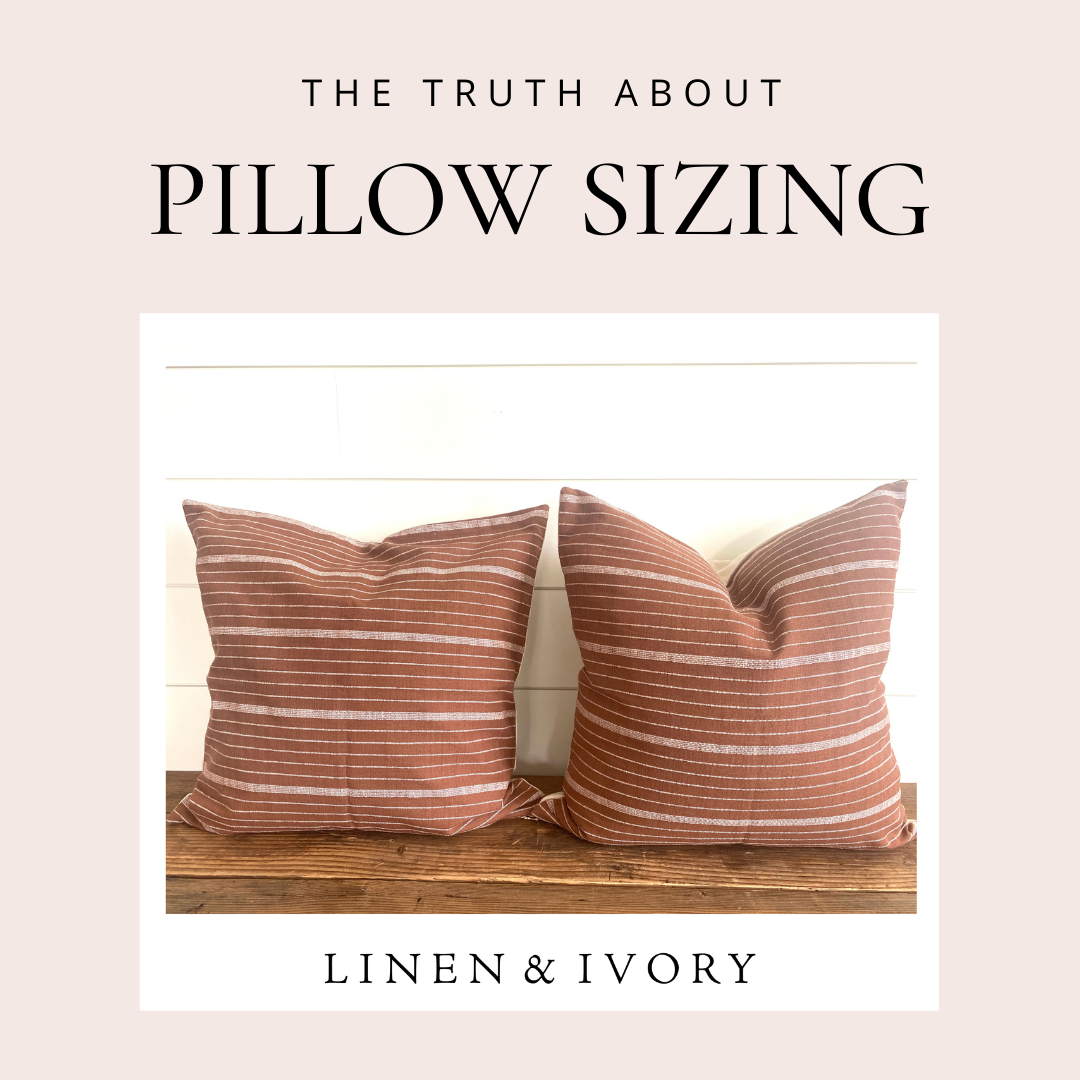 Here's the deal. I love you guys. I love reading your sweet emails and seeing pictures of my pillows in your homes. But literally, I get this email almost every single day and it's time to set the record straight. 
It always goes something like this:

Hi Kendra, 
I just got my pillow in the mail! I love it, but I'm confused. I ordered an 18-inch cover, but the pillow I got measures 17 inches. Did you send the wrong pillow? What should I do? 
Good news. It's not the wrong pillow. It's exactly what it should be. Here's what you need to know. I make all of my pillow covers a little smaller, so that when you fill them, you have a full and fluffy pillow. I promise I'm not cheating you out of two inches of linen! You know I would never do that to you! 
So today I'm showing up in video form to show you how it works! Welcome to Episode 1 of... Pillow Talk!

So here's what you need to know. If you ordered an 18" pillow cover, it should still be paired with an 18" pillow insert. Same thing goes with all my other sizes. Regardless of the exact measurement of the pillow cover, fill it with the size that you ordered it as, and you will have happy, fluffy pillows. Hope that clears some things up for you! No more sad pillows! 
XOXO,
4 Responses
Leave a comment
Comments will be approved before showing up.